We are presenting previous year and model solved question papers of Kerala SSLC Examination for all the candidates preparing for the 10th Standard SSLC Examination for the year 2022-23. A total of 22 sets of English Medium and Malayalam Medium question papers and solved answers are available for free download
The exam is scheduled from 9th March 2023 to 29th March 2023. The marking scheme will be grading.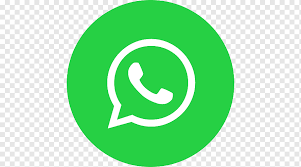 Join Kerala SSLC 2023 Whatsapp Study Group

Latest:
SSLC Exam 2022- Question Papers and Answer Keys
Model Exam 2022- Question Papers and Answer Keys
New Pattern Model Papers for SSLC 2022 with Focus area & non-focus area
Timetable of Kerala SSLC exam March 2023
The detailed timetable for SSLC 2023 is available below.
See complete notification for SSLC exam 2023 from sslcexam.kerala.gov.in
SSLC Exam 2023- Things to remember
1. Candidates can write SSLC examination 2023 Malayalam /English/ Tamil / Kannada languages
2. For regular students there will be 9 papers for the examination. Marks of Continuous Evaluation (CE) will also be considered for all subjects.
3. The ratio of Terminal evaluation (TE) and Continuous Evaluation (CE) marks for English, Mathematics and Social Science will be 80:20 and for all other subjects except Information Technology will be 40:10
4. In the subject Information Technology, the total score will be 50 instead of 40. The theory examination will be conducted along with the practicals in computer mode. They will be no written examination for theory part.
5. In IT, The ratio of scores for continuous evaluation, theory exam and Practical Examination will be 10:10:30
SSLC Previous year question papers by subject
Download previous year question papers for all subjects from the links below. Question papers comes in English and Hindi medium versions with answer keys and solutions. Check the links below.
Model Papers 2023 by DIETs
Collection of model question papers by various DIET's and educational agencies are available at the following links
Previous Year and Model question papers for Kerala SSLC Exam 2023 Preparation
You can download solved previous year class 10 question papers in pdf format from the links given below
New Pattern Question Pools for SSLC Exam 2023
You can find the model question papers in new pattern published by various DIETS for April 2021 examination from the links below. Question papers and answer keys are available for Malayalam and English Medium
SSLC Exam 2022- Question Papers and Answer Keys
New Pattern Model Papers for SSLC 2022
Revision Test Papers by DIET Ernakulam
Model Question papers by DIET Kannur
New Pattern Question Pool by Trivandrum Edl District
For Latest updates about SSLC Exam 2023 visit http://www.keralapareekshabhavan.in/
Related Links