The first session of SBI PO Preliminary  exam 2018 is over today, the 1st of July 2018. We are giving complete analysis and review of all the four session of the State Bank of India Probationary officer Prelims examination . All the sessions of the exam was of Moderate Difficulty.
Note: Want to download the question paper of the 1st day of SBI PO exam 2018 ? Click to Download the Memory based question paper of SBI PO Prelims 01.07.2018
New: SBI PO Prelims 07.07.2018 Question Paper and key
Many takers found the Reasoning section is the most difficult. The questions are not that tough for reasoning, but the questions required a bit more time, and the given 20 minutes were not sufficient for all the candidates.
From this year onward, SBI introduced sectional time limits, and that affected most of the exam takers especially in the  Reasoning Ability Section.
The given exam analysis and review will help the candidates who prepares for the next session of examinations.
Exam Analysis – Session 1 of SBI PO Prelims 01.07.2018
Good Attempts
| | |
| --- | --- |
| Subject | Good Attempt |
| English | 17-19 |
| Reasoning | 19-21 |
| Quantitative Aptitude | 20-23 |
| Total | 58-63 |
Topic-wise difficulty Analysis
ENGLISH LANGUAGE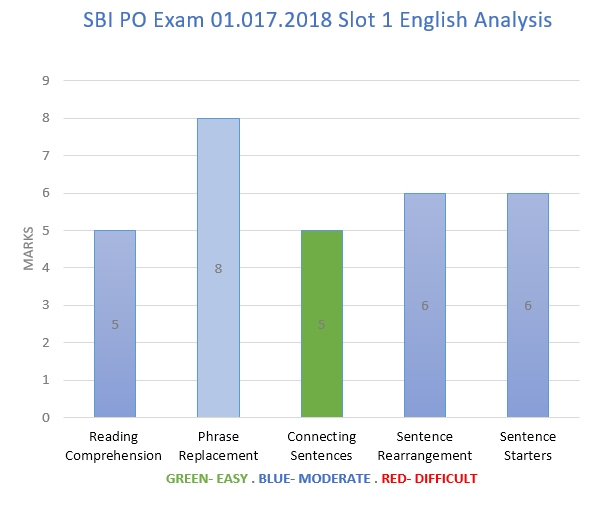 2. QUANTITATIVE APTITUDE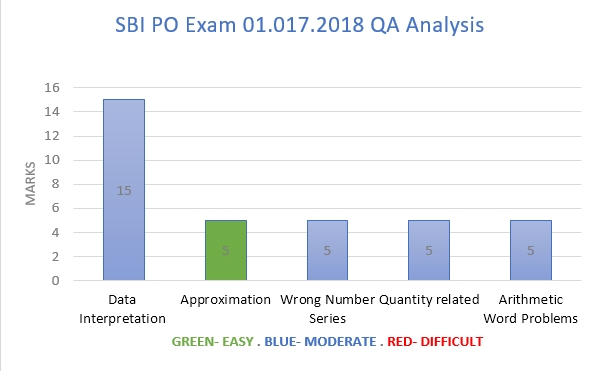 3. REASONING ABILITY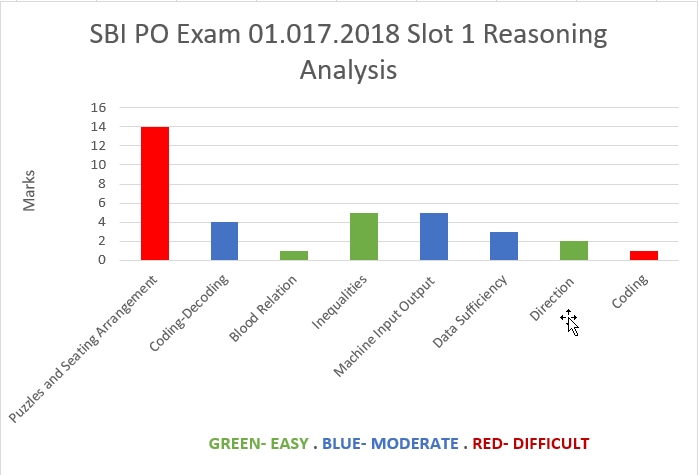 Exam Analysis – Session 2 of SBI PO Prelims 01.07.2018
ENGLISH LANGUAGE
2. QUANTITATIVE APTITDUE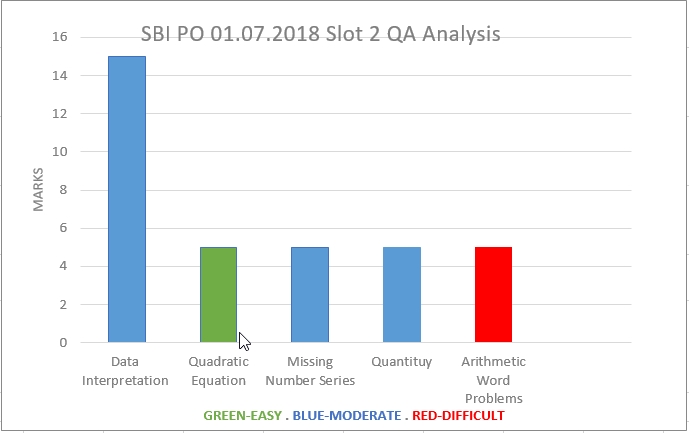 3. REASONING ABILITY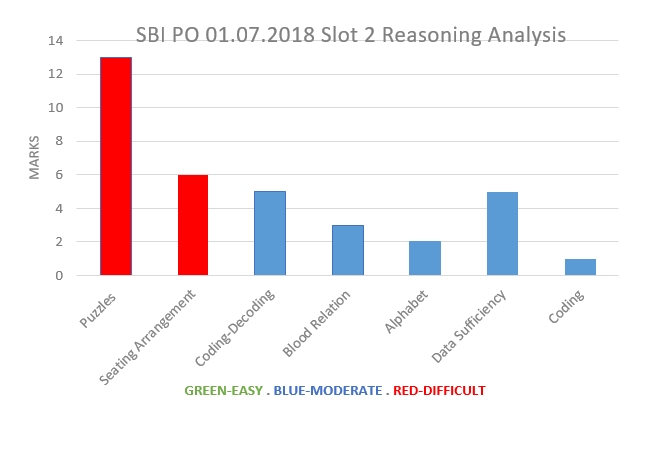 Exam Analysis – Session 3 of SBI PO Prelims 01.07.2018
ENGLISH LANGUAGE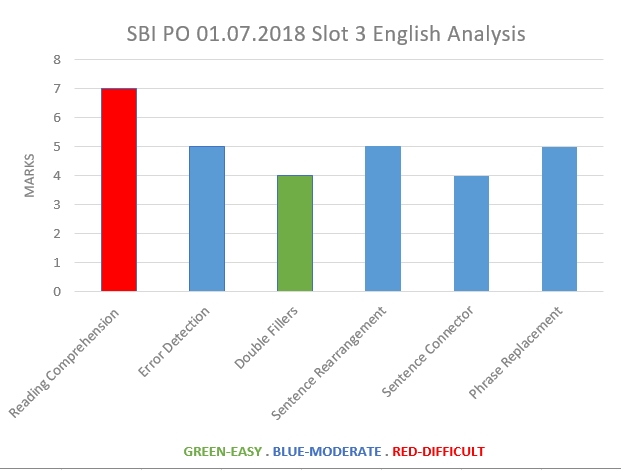 2. QUANTITATIVE APTITUDE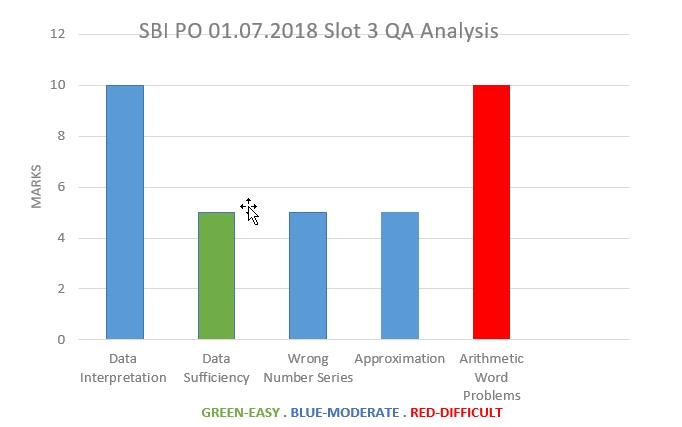 3. REASONING ABILITY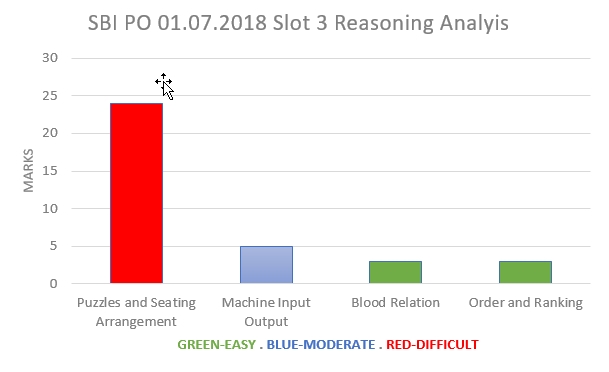 Exam Analysis – Session 4 of SBI PO Prelims 01.07.2018
ENGLISH LANGUAGE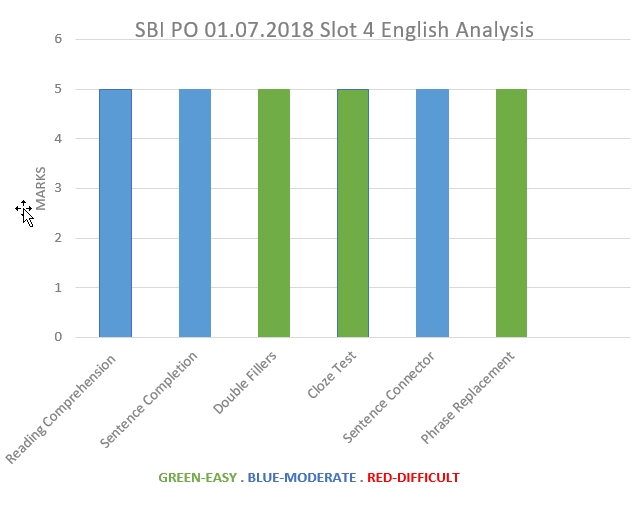 2. QUANTITATIVE APTITUDE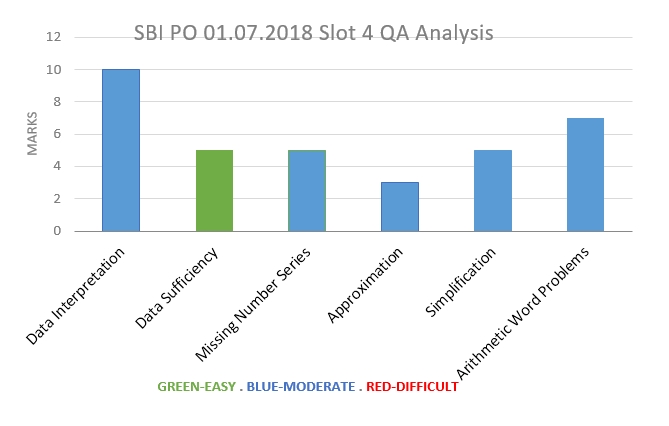 3. REASONING ABILITY
SBI PO PRELIMS JULY 01, 2018 QUESTION PAPER DOWNLOAD
A memory based question paper of SBI PO prelims of the first day has been prepared in pdf format and is available to you for free download. This paper is made in consultation with the candidates who appeared for the examination today, so the questions are there from all the four slots of the SBI PO exam 01.07.2018
Click the link below to download SBI PO Prelims question paper 01.07.2018
SBI PO Prelims July 01, 2018- Memory Based paper- Download
New: SBI PO Prelims 07.07.2018 Question Paper and key
Note: Complete previous year question papers and Answer keys of SBI PO Examination available at SBI PO Exam Previous year and Model Question papers